Replacing your windows can be a considerable investment and there are lot of misconceptions when it comes to this kind of undertaking. But don't worry, we've done some myth busting to help you make the best decisions for your project.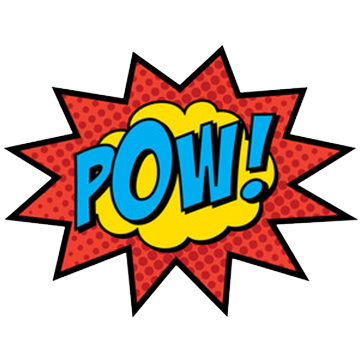 Myth #1: Replacing my windows will mean a major renovation
Fact: Usually windows can be replaced with minimum disturbance to the existing walls, depending on the scope of the replacement project and the condition of your existing frames.
There are two types of installation for replacement windows and doors — a complete tear out, which involves the removal of your old windows including the frame or a retrofit, meaning your new windows or doors are installed into the existing frames.
A complete tear out is usually recommended because an airtight insulated seal between the product and the rough opening can be constructed once the old window and frame are gone.
Myth #2: A window replacement will take weeks, and there'll be a huge mess to clean up
Fact: Once your new windows have been ordered and made, the actual installation process usually takes a couple of days. A reputable local window company will install your windows properly and efficiently, and will leave your home just as they found it.
Myth #3: I have to replace all of my windows at once
Fact: New vinyl windows are definitely a worthwhile expense, and while it is more cost effective and less hassle to replace them all at once, you can opt to replace them in phases for more convenient budgeting. Think about which windows need replacing first — do you want to update the front of your home or do you have some "leaky" windows that are more urgent to swap out? Your sales consultant can help you plan the best course of action.
Myth #4: I must replace my windows in the summer
Fact: The truth is that you can have your windows replaced at any time of the year. While installing your new windows, your professional installation team will ensure the inside of your home stays dry. After removing the old window, they will install your new window as efficiently as possible to keep air leakage to a minimum.
Tip: If you plan your window replacement for the winter months, you may have a shorter wait time as most people schedule their projects in the summer and fall months.
Myth #5: Replacing my windows won't make a difference to my home's overall energy efficiency
Fact: The truth is, windows and doors can account for 30% of your home's total energy loss. Replacing your old, inefficient windows with new high-performance products will result in lower heating bills and more comfort in your home year-round. Your sales consultant can advise you on the best energy efficient windows, doors and energy-saving options, such as LoE and Argon fills. Ask about ENERGY STAR® windows and doors.
Myth #6: Wood windows are better than uPVC windows
Fact: On average, uPVC or vinyl windows are better than wood. Wood frames can swell or rot, and are prone to mold contamination. They require regular maintenance and painting to keep them in optimum order. Harsh weather can adversely affect the condition and appearance of wood windows.
uPVC windows, on the other hand, are water-resistant, low-maintenance and never need painting. They are easy to clean with a little mild soap and water, and won't yellow or become brittle over time. Also, uPVC windows have better fire performance than wood windows. Tests have shown that uPVC has a low ignitability, a low flame spread rate, a low heat release rate, and is easy to extinguish if burning.
Of course, a main consideration is the quality of the material itself and the construction of the window, which can vary widely among both uPVC and wood.
Myth #7: I can replace my windows myself — I've watched several YouTube tutorials — it looks easy!
Fact: This is, perhaps, the biggest misbelief about window replacement. Professional installers have extensive training and experience when it comes to replacing windows. They have the tools and hands-on expertise needed to do the job quickly and efficiently, ensuring that your windows and doors are level from side to side and top to bottom and that the installation provides an airtight, watertight, insulated seal. Most window companies have their own installers who know their product well, and choosing someone who understands how to properly install your windows and doors will help avoid any problems that might arise.
Looking for more information? Try these bulletins and articles:
Window and Door Replacement (PDF)
Smarter Windows and Doors (PDF)
Four Reasons to Use a Professional Window Installer
Visit our showroom or call us and speak with our renovation expert