We all know that buying our food from local sources is good for us and good for our local economy. But why stop at produce? There are many other local goods and services, including windows and doors, that contribute to a vibrant and thriving economy in your community.
Here are 10 reasons to shop locally for windows, doors and other products:
1. Keep your money at home
When you buy from local businesses, you are supporting your friends and neighbours, and more of your money stays where you live. Keeping your money at home promotes growth and helps to create a strong, healthy economic base in your community.
2. You get better service and higher quality products
Locally owned and operated companies rely on your goodwill — they strive to get to know you and keep you happy and satisfied. Their reputations are built upon providing you with excellent service and quality products.
3. Get hired
Domestic businesses have a vested interest in the success of your community — they are an integral part of it. They are more likely to create and keep jobs for local residents than their big corporation counterparts.
4. Local businesses care about community
Owners of local businesses are often involved in developing key decisions that shape the environment of the community. Since they typically have roots or ties to the area, they have a vested interest in making good decisions for all.
5. Reduce environmental impact and promote sustainability
Small independent, local businesses help to reduce environmental impacts — they tend to have a smaller footprint than larger corporations and so occupy less land. They typically use more locally-made goods in their manufacturing processes, and create less traffic and air pollution because they are usually located closer to their customers.
6. Local businesses give back to their community
Studies show that local businesses support and donate to community and non-profit causes more substantially than non-local businesses.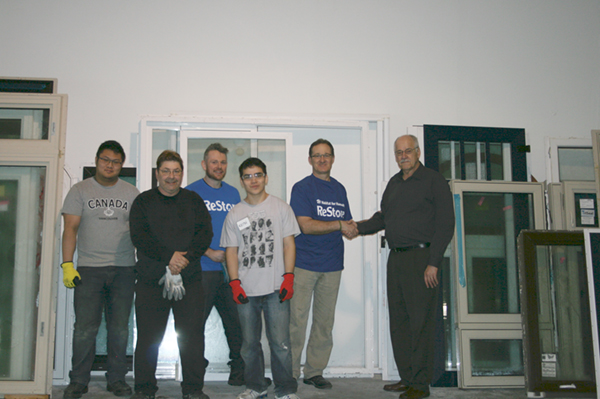 7. Local businesses support each other
Local companies tend to purchase goods and services from other local businesses, such as marketing materials, advertising, legal and maintenance.
8. Small, independent companies contribute to the diversity of your community
Local businesses tend to offer more diverse and unique products than big box stores — this helps to establish the distinct character of your community
9. More tax dollars stay in your community
Because small independent companies usually have their main operations located locally, a larger portion of their tax dollars go towards the community's essential services such as transit, roads and parks.
10. Saves you money
You might think that big-box stores and huge multi-national corporations may offer you the best prices and save you money. You may be surprised at the savings you may see when you buy local. Shopping local can cut costs such as transportation, fuel and shipping. Often these costs savings are transferred over to you, the customer.
~~~~~~~~~~~~~~~~~~~~~~~~~~~~~~~~~~~~~~~~~~~~~~~~~~~~~~~~~~~~~~~~~~~~~~~~~~~~~~~~~~~~~~~~~~~~~~~~~~~~~
EuroLine Windows Inc. is a private Canadian company founded in 1993 as A.N.G. Window Tech Ltd. In 1998, the name was changed to EuroLine Windows Inc. to better reflect the advanced European technology embraced by the company. Our head office and manufacturing facility is located in Delta, BC — in the heart of the Lower Mainland.
Today, EuroLine Windows Inc. is an innovative designer and manufacturer of distinctive windows and doors for private residences and commercial buildings. The company is the largest manufacturer of uPVC tilt & turn windows and doors in North America, with installations throughout North America and countries around the globe.
More information about "Buying Local" can be found at the following links:
Business Alliance for Local Living Economies (BALLE) – website
LOCO — a growing alliance of local companies – website
Why Local? – article on LOCO website
Why Buy Canadian First? – article on Buy Canadian First website
Why Buy Local? Impact your community, the economy, and the environment Article from RTown Hall blog
Why Local Matters Key study from the Institute for Local Self Reliance
Buying Local: How it Boosts the Economy Article in Time