Since you are on our website, reading this blog, you most likely have heard of EuroLine Windows. Maybe you know someone who has used our windows. Perhaps, you have our products installed in your own home.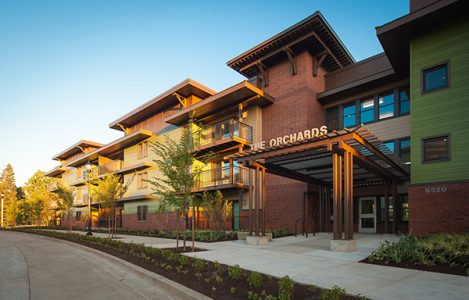 While you may be familiar with us, there are a few things you may not know about EuroLine Windows. For instance, did you know that our windows were installed in the largest multi-family Passive House building in North America?
Below are five points you may not know about us:
1. Our company has been around for more than twenty years
We have been manufacturing high-performance, high quality windows since 1993, when we were known as A.N.G. Window Tech. We changed our name to EuroLine Windows Inc. in 1998 to reflect the advanced European technology we use to make our products.
2. EuroLine Windows Inc. is Canadian
We manufacture our fenestration products in our modern facility in British Columbia. EuroLine Windows Inc. is the largest manufacturer of uPVC European style tilt & turn windows and doors in North America. We have installed our window and door systems throughout North America and countries around the globe.
3. Our windows and doors are tested in our plant
We rigorously test our windows and doors in our sophisticated in-house testing facility to ensure they always meet the highest standards.
4. We offer endless possibilities
Our custom-made products are available in a wide range of finishes for the aesthetics you want, and glass types for the performance you need. With a product range including North American style casement windows, European-style tilt & turn windows, patio doors, French doors, tilt & glide doors, folding doors and entry doors, the possibilities are virtually endless.
5. EuroLine has a Passion for Passive
We are committed to constructing products that provide unsurpassed thermal comfort, significant energy savings, and greater design flexibility. We are passionate about manufacturing window and door systems that exceed the latest standards for building codes. And, our ThermoPlus PHC tilt & turn window has recently been certified by the Passive House Institute in Darmstadt, Germany as a Passive House Component, making it the first Passive House certified window manufactured in North America.
Take a look at our project gallery for examples of our beautiful windows and doors. Come to our showroom and see what we can do for you. Our knowledgeable sales consultants can help you choose the perfect windows and doors for your dream home.